​Tarp Hook - Perfect When There's no Anchor Point for Your Tarp!
22nd Dec 2020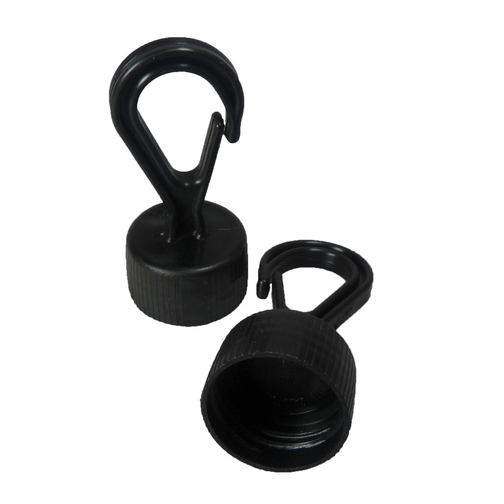 Take a look at the simple but clever Tarp Hook . This amazing little hook is just the thing to help fix a tarp in place and keep it there even when there's nothing around to anchor the tarp down to. Just fill a used plastic bottle (the kind used for fizzy drinks), with water or other ballast such as sand or gravel, screw the Tarp Hook to the top (it fits most 2 litre plastic bottles and many smaller sizes), and then attach the Tarp Hooks to eyelets in your tarp. (Tip: If your covering doesn't have eyelets attach the Tarp Hook to a HippoClip).
Perfect for securing tarps in fields for instance - covering haystacks or crops etc. In fact there's no end of situations you could use this for, and at such a good price this is an economical solution to a vexing problem.