Clocks go Back – Time to cover your Prized Garden Stuff!
20th Oct 2020
With the clocks going back this weekend (at 2am on Sunday the 25 th Oct 2020), it's a reminder that the darker longer nights and wintery weather are just around the corner. Now is about the time you might be thinking of protecting your precious garden furniture and equipment.
Ok so you can store some things in the shed or garage, but what about those bigger items that might do well to be protected from the elements over autumn and winter? Garden furniture is a good example. Even some items that are fairly hardy will probably last a lot longer if they're covered and protected from the worst that autumn and winter can throw at them.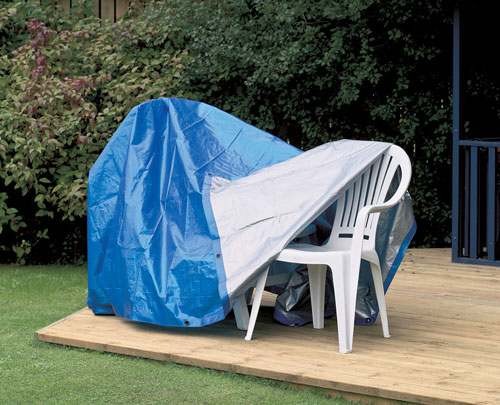 Our Topgrade Tarpaulins are the perfect solution for just that problem. They're made with tightly woven polyethylene and weigh 200 grams per square metre, making them perfect for protecting your furniture to keep it pristine and in top condition. Topgrade Tarpaulins are also extremely tough, yet incredibly lightweight. Making covering your furniture, equipment and other items quick and easy.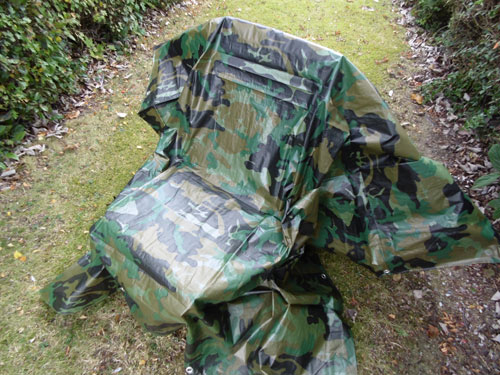 Or if you want something to blend in to the garden a bit more you could try one of our Camouflage Tarps . At 110gsm and in a variety of sizes starting at £3.99 they're the perfect combination of quality, durability and value.
Of course it's not just garden furniture you might want to cover either – how about your mower, barbeque, kids trampoline or all kinds of other items.
With handy eyelets every metre we've got a whole range of Tie-down Options for you too, to ensure you can find just the thing to suit your needs.